Time to level-up your website? We create custom websites for a unique user experience.
We believe that web design is a broad term that encompasses a great deal more than whether a website looks good or not. Website design includes the structure of the sitemap, ensuring that all pages are easy to find through a logical structure. The layout of each page – ensuring that key information is presented clearly, and that the page isn't overcrowded – is as important as the final design aspects of colours and fonts.
At The Marketing Co your working with an experienced team of designers, web developers and strategists that can deliver the website your business needs.
Same old story! Poor communication. Didn't meet time frames. Promised the world, didn't deliver. Can't edit the website, paid money and didn't get what you wanted. We completely understand what you've heard and what you may have been through. We remove the frustration out of building a custom website and make it a simple process.
Everything is designed from scratch, based on a detailed understanding of user journeys, audience profiles and your brand. In short, unlike with an off-the-shelf solution where there's always a compromise, you get the site you – and your users – need.
Hear it from our clients.
Over the years we wanted to build a website that is friendly and easy to use. Working with The Marketing Co solved that problem for us.
- Steven | Director, Soneta Plumbing
We were looking at growing our business online, The Marketing Co did just that. Such a great agency to work with.
- Kristian | Director, KYC Air Conditioning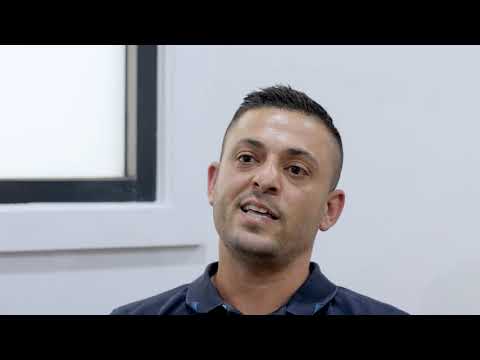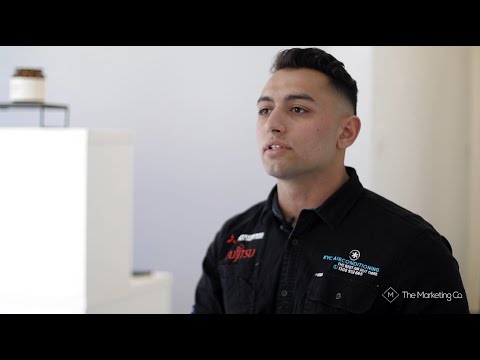 Standard process, individual outcomes
We know what you're thinking—why should I go for a custom website? Think of it this way, a good website is an investment. If done well, a good custom-built website can increase online conversions and generate more leads for your business.
A mobile first approach.
Effectively, a custom-built website is essential to your entire marketing and business strategy, even in the long run. Our team designs the website according to your business objectives, target market, trends, company branding and follows any strict design guidelines. Every approval stage allows you the opportunity to request changes so we can nail down exactly what you're after so we're sure you'll love what we've created.
Still can't decide? Here are a few articles that can make it easier for you:
Choosing between a custom website or a template website for your business.
01
Consultation
We delve into the mind of your audience. We do market research on you, your competitors and your industry which includes website trends, once we have an understanding of what you need, we move into the design phase.
02
UX Design
Now that we know your market, our next step is planning how to tap into your audience's experience and strategising how to make it meaningful and relevant to them in order to achieve your business goals.
03
UI Design
Once we've mastered your user's journey and charted our ways to create an effective website, we would then start to create an interface, which is the design of the website, focusing on the looks and style of your new custom-built website. This will not only set the tone for your brand, this will also aid in creating a more pleasant and easier experience for your users.
04
Development
After locking down the design—upon the client's approval, of course—we will then move your website into development. This is the part where we can start to see it come to life with hover effects and animations that add a bit of character to your whole website.
05
Iteration
Like we said, our job is to make sure you're 100% satisfied with your website even after going live. In order to do this, we go through a cycle of designing, testing, analysing, and refining your website until we get the best results. Our goal is to foresee and deal with the reality of unpredictable user needs and behaviors and quickly responding to them as they come.
06
Go Live
Once your website is finalised and tested, it's time for let the world know all about it. We then go live with your website, even after its live our team are here to offer full on-going support.
Frequently Asked Questions
How much does a custom website cost and will there be any additional charges?
There really is no one way to answer this. We quote custom websites based on the needs of each client. We understand that each website has unique requirements of their own, so we really can't be sure about the costs until we assess your needs and gauge what we need to do in order to give you the best website. Roughly though, we start at around $5,000, but it can definitely be more or less depending on your needs.
Will you maintain my website for me?
We provide on-going support for a lot of our clients, and we can definitely do it for you too! Check out our Website Care Plans to learn more.
How long will my website take to finish?
On average, we aim to finish designing and developing a website within 10-14 working days, but it really depends on a lot of factors. These factors include how much input and content you can provide during the initial consultation stages, your feedback turnaround, and how complex the design and functionality of the website is.
Will my website be responsive to all devices?
You bet! The Marketing Co. will never launch your website if it's not mobile or tablet ready. We also check your website's responsiveness to all browsers.
Who will provide the content for my website?
It depends. We usually ask clients to provide us with any kind of content they would want to put on their new website. We also look at your current website, if you have any, for content we can use. However, if you need help generating content, we are always more than happy to help you out!
What if I need help on my website later on?
Drop us an email or give us a call! The Marketing Co. is always here to help you with any issues you might encounter on your website down the road.
Let's talk about how we can bring your ideas to life!