01
Getting to know your audience
Marketing campaigns are only successful when you know your audience. This helps us get to know who you're selling to and what content can be appealing to them, once this is understood we can go ahead and set a tailored strategy.
02
Developing your Content Strategy
Calendars are created to manage campaigns, track deadlines, engage with seasonal events and ensure content is available for extended periods of time.
03
Storyboard Creation
Of course, these planned posts can't be repetitive and disengaging. This is why a storyboard is also put into action which allows your posts to tell a story and creates a successful brand image appealing to your audience.
04
Content production gets on its way
The FUN part! Custom eye-catching content is then created by our team of photographers, videographers, and graphic designers relevant to the developed calendar and storyboard.
05
Funnels & Ad Budget
Setting up funnels is the most crucial part of Facebook & Instagram Ads. We begin to build out your audiences, creating Top of funnel ads, middle of funnel ads and bottom of funnel ads, this strategy will let us target the necessary audience and set the campaign up for success.
06
Results and Adjustments
Every campaign needs to be refined after performance is analysed in order to improve results in future and gain a greater understanding of what is working best with your audience.
With social media ads, we are able to build brand loyalty and visibility by coming up with engaging content, following the latest trends, improving your reach, targeting relevant communication and increasing conversions for your business.
We were looking at growing our business online, The Marketing Co did just that. Such a great agency to work with.
We were looking at growing our business online, The Marketing Co did just that. Such a great agency to work with.
- Kristian | Director, KYC Air Conditioning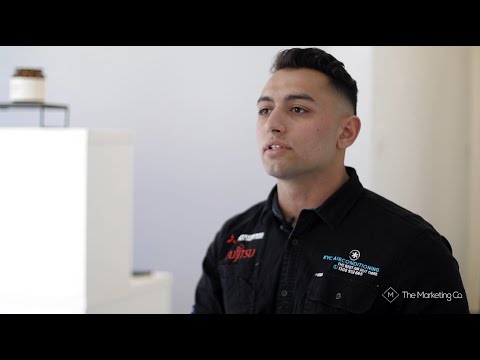 Frequently Asked Questions
What is social media advertising?
It's a tool in which business owners pay to promote their brand, products, or services on social media platforms like Facebook and Instagram. It is packed with a strategy to precisely target users based on their social media behaviours or location.
Can I choose free social media advertising instead?
Yes you can, but with hundreds of businesses doing the same thing, it's really hard to stand out among the tons of posts people put up in the social media realm. Because it involves audience targeting, paid social media ads ensure that your ads are visible to the right set of eyes, and can guarantee conversions more than organic social media ads do.
How can social media ads assist in growing my business?
Millions of Australians use social media for many reasons. While organic social media advertising can work, paid social media ads makes sure that your posts land on the feed of those who already have an interest in your business. And since ads are shareable on social media, it can also help spread the word about your campaign.
How long until I see the results from social media advertising?
It depends on how much followers you already have and how engaged they are with your content. It also depends on the type of social media ad you choose. Working with an agency like The Marketing Co. can help you in strategising and making decisions when it comes to this part.
Like Google, social media platforms like Facebook need time to optimise you campaign and gather data for your ads. It can take a few days for the algorithm to target your customers and to know the best time to show your ads. Just give it time and wait for your ROI!
Let's talk about how we can bring your ideas to life!