White Label Web Development
We create custom pixel perfect web developments around your design.
The Marketing Co offer a turn key white label website development solution to marketing departments, in-house design teams, digital agencies, creative agencies, hosting companies, franchise groups and more. It's one thing designing a website, however it's another thing executing the design and creating a pixel perfect website.
If your an agency looking to focus your efforts on on web design and digital marketing services, while outsourcing WordPress development to us. Then speak with our team.
Our team will bring your designs to life with rigorous attention to detail, reliable timeframes and a wealth of technical experience. Our head office is based here in Sydney, Australia and you'll be able to speak directly with one of our account managers from start to finish, ensuring you have a complete peace of mind when starting your project with us.
01
Project scope
It's important to us that your project is delivered as smoothly as possible. We will discuss the following to ensure it's a smooth development process, from the layout, typography, website flow, features, interactions and payment structure. Once we have finalised this we will give you an accurate quote for the complete project with a timeframe. With no scope creep! ;)
02
File supply & final approval
We can work with your existing files to ensure an easy handover process with a high-level of accuracy and attention to detail. It may of been designed on PSD, Figma, Sketch, Invision, our team can bring it to life.
03
Web Development begins
Front-end & back-end development begins, we work together with your team to bring your website to life with tastefully chosen interactions. We integrate your website into a best-in-class content management system to give you and your clients full control as well as integrate with other third parties as required such as Stripe, Square etc.
04
Website Testing
We have quality assurance specialists checking each website we code before sending them to you for review. We aim to eliminate the time you have to spend reviewing, hence why we allocate our QA specialist to do this.
05
Go Live
Once your website is finalised and tested, it's time to let the world know all about it. We then go live with your website, even after its live our team are here to offer full on-going support.
06
Training & Support
We code all sites with close attention to detail. In addition to quality checking all projects, we also guarantee the result by offering 90 days of free bug-fixing as well.
Standard process, individual outcomes
Expand your team and resources with The Marketing Co white label website solution. We've been building award winning websites for years now. We know what it takes to create a beautiful website, speak to our team today.
A mobile first approach.
Effectively, a custom-built website is essential to your entire marketing and business strategy, even in the long run. Our team designs the website according to your business objectives, target market, trends, company branding and follows any strict design guidelines. Every approval stage allows you the opportunity to request changes so we can nail down exactly what you're after so we're sure you'll love what we've created.
Still can't decide? Here are a few articles that can make it easier for you:
Choosing between a custom website or a template website for your business.
Hear it from our clients.
Over the years we wanted to build a website that is friendly and easy to use. Working with The Marketing Co solved that problem for us.
- Steven | Director, Soneta Plumbing
We were looking at growing our business online, The Marketing Co did just that. Such a great agency to work with.
- Kristian | Director, KYC Air Conditioning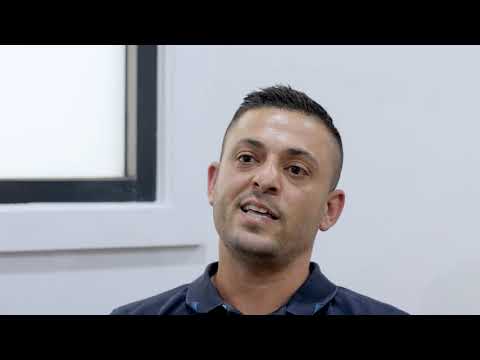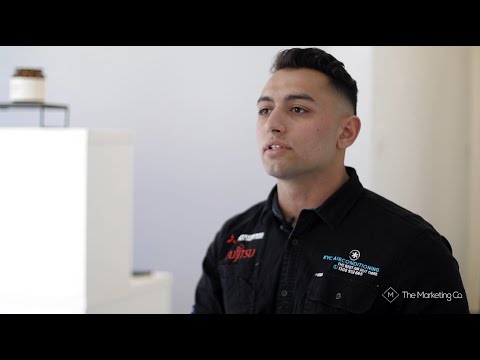 Frequently Asked Questions
How much does a custom website cost and will there be any additional charges?
We quote custom website developments based on the needs of each design. We understand that each website has unique requirements of their own, so we really can't be sure about the costs until we assess your needs and gauge what we need to do in order to give you the best website.
Will you maintain my website for me?
We provide on-going support for a lot of our clients, and we can definitely do it for you too! Check out our Website Care Plans to learn more.
How long will my website take to finish?
On average, we aim to finish designing and developing a website within 10-14 working days, but it really depends on a lot of factors. These factors include how much input and content you can provide during the initial consultation stages, your feedback turnaround, and how complex the design and functionality of the website is.
Will my website be responsive to all devices?
You bet! The Marketing Co. will never launch your website if it's not mobile or tablet ready. We also check your website's responsiveness to all browsers.
Who will provide the content for my website?
It depends. We usually ask clients to provide us with any kind of content they would want to put on their new website. We also look at your current website, if you have any, for content we can use. However, if you need help generating content, we are always more than happy to help you out!
What if I need help on my website later on?
Drop us an email or give us a call! The Marketing Co. is always here to help you with any issues you might encounter on your website down the road.
Let's talk about how we can bring your ideas to life!